Via Scoop.it – teaching with technology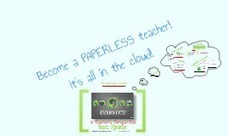 How I use Evernote…
Via prezi.com
Via Scoop.it – teaching with technology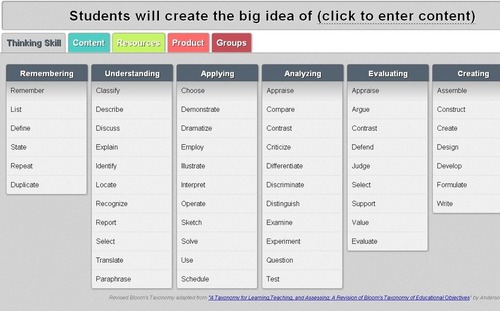 The Differentiator is a simple web app that helps you create objectives based on Bloom's Taxonomy. You simple click on the thinking skill, content, resources, product, or group tabs and then select what you want the student to do by clicking on the sub categories. For example, on the Thinking Skill tab, you can chose Remembering, Understanding, Applying, Analyzing, Evaluating, or Creating and then a sub-term. Product tab has visual, multi-media, oral, written, and construct tabs as what the student would create as a product to demonstrate their learning.
Via 4.bp.blogspot.com
These are a great research and sharing tool. You can create a binder online which you can then embed in blogs(like this one here) or share via email.
Here is an example of one I created.
Web Tools for Teachers
 I have also created these for my Literature class and my year 12 English class based on the work that they are doing and giving them information about the exams.