See on Scoop.it – teaching with technology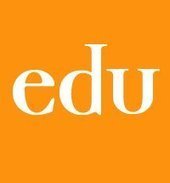 With the advances in technology, it has never been easier to use or create films in classrooms – from elementary school to high school. And let's face it, using film – whether watching them or actually making them – is often a heat motivator for students of all ages! There are teachers all over the world who are including YouTube or film clips in their lessons on a daily basis. Personally, I think there's nothing better than starting off a lesson with a three minute video clip about the topic at hand. Flipped learning, too, relies heavily on the ability to make films and then post those films so that students can access them anywhere.
However, although the technical aspects have got easier, this doesn't necessarily mean that films are being used as effectively as they could be. Let me give you an example of what I mean. In a history course that I was teaching a couple of years ago, there was a film that dealt with the topic at hand. One of my teachers thought that it would be advantageous to show a whole film loosely based on the topic – all three hours of it! The educational payoff in circumstances like this is limited – a much more successful approach would have been to use only short clips, interrogating the film as a secondary source for reliability and bias.
This year, I'm making a real commitment to using film better in class. To do that, I've come up with some tips – both for using films, and also for making films. Please, comment on my tips, and then share your own below.
Click headline to read more–
Louise Robinson-Lay's insight:
A great one for English and Media teachers.
See on www.edutopia.org