See on Scoop.it – teaching with technology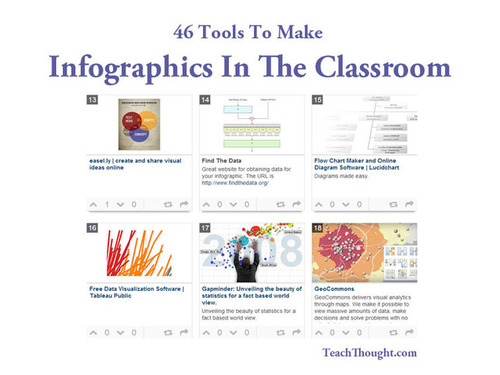 46 Tools To Make Infographics In The Classroom
Infographics are interesting–a mash of (hopefully) easily-consumed visuals (so, symbols, shapes, and images) and added relevant character-based data (so, numbers, words, and brief sentences).
The learning application for them is clear, with many academic standards–including the Common Core standards–requiring teachers to use a variety of media forms, charts, and other data for both information reading as well as general fluency. It's curious they haven't really "caught on" in schools considering how well they bridge both the old-form textbook habit of cramming tons of information into a small space, while also neatly overlapping with the dynamic and digital world.
Louise Robinson-Lay's insight:
creating infographics is easy using these sites. The most important thing is to do quality research first.
See on www.teachthought.com